Rami S. Komrokji, MD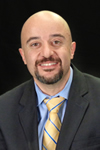 Professor of Medicine and Oncologic Sciences
University of South Florida College of Medicine
Vice Chair, Malignant Hematology Department
Moffitt Cancer Center
Tampa, Florida
Dr. Rami Komrokji received his medical degree from Jordan University School of Medicine. He completed an internship and residency at Case Western University, St.  Vincent Program. He then completed a fellowship at Strong Memorial Hospital, University of Rochester in hematology/oncology and hematopoietic stem cell transplantation. Dr. Komrokji is Professor of Medicine & Oncologic Sciences (MOS) at the College of Medicine at the University of South Florida in Tampa, Vice Chair of the Malignant Hematology Department, and the head of the Leukemia and MDS Section at the Moffitt Cancer Center, Tampa. In addition, he is a senior member of the Malignant Hematology and Experimental Therapeutics Program at the Moffitt Cancer Center.
Dr. Komrokji has authored or co-authored more than 200 peer-reviewed manuscripts, 20 book chapters, and more than 300 abstracts in hematologic malignancies. He serves as member on the myelodysplastic syndromes (MDS) panel of the National Comprehensive Cancer Network (NCCN). He was a member of the editorial board for the Journal of Clinical Oncology and is peer reviewer for several medical journals including Blood, Journal of Clinical Oncology, and Leukemia.
Dr. Komrokji's interests are in phase I and II clinical trials, and in outcomes research in hematologic malignancies with a focus on myeloid neoplasms. His clinical interests are MDS, acute leukemias, and myeloproliferative neoplasms.
Last modified: February 19, 2020
Authored Items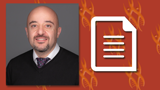 Toward Improved Treatment Options: JAK Therapy and Beyond in Clinical Trials