Jerry L. Spivak, MD, MACP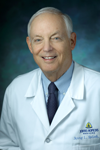 Professor Emeritus-Medicine
Johns Hopkins University School of Medicine
Director
Center for the Chronic Myeloproliferative Disorders
Baltimore, Maryland
Dr. Jerry Spivak received his medical degree from Cornell University Medical College and received training in internal medicine, hematology and oncology at the Johns Hopkins Hospital, New York Hospital, and the National Cancer Institute. He is Professor Emeritus-Medicine at the Johns Hopkins University School of Medicine and the Director of the Johns Hopkins Center for the Chronic Myeloproliferative Disorders.
Dr. Spivak is board certified in internal medicine and hematology. He has held memberships in the American Clinical and Climatological Society, American Society of Hematology, International Society of Experimental Hematology, International Society of Hematology, and is a fellow of the American College of Physicians. An author of more than 250 publications, Dr. Spivak's research interests are focused on the chronic myeloproliferative disorders, with particular emphasis on the molecular basis and the means for distinguishing them diagnostically and with respect to therapeutic intervention. He has found that polycythemia vera patients can be distinguished from patients with erythrocytosis and divided into aggressive disease and a more indolent illness. Dr. Spivak and his colleagues are also studying the role of specific molecular markers with respect to the pathogenesis of polycythemia vera, as well as its diagnosis.
Last modified: October 11, 2021
Authored Items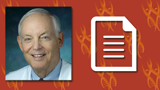 How is risk assessed in PV and how does this risk inform treatment decisions?
FAQ
published on
December 22, 2021